Breaking down barriers
by Margaret Gaughan
Oct 07, 2003 - At a time of heightened national security and distrust of foreigners, Catholics from San Diego, Calif., are breaking barriers by building bridges with their Mexican neighbors through a program called Church Without Borders. "The pope says we are to become aware of our connectedness. On the border you can see most clearly what he is calling us to," says Maryknoll Lay Missioner Dick Bureson, who with his wife Nancy directs the program.
A collaboration of Maryknoll and the San Diego Diocese, Church Without Borders began as an inspiration of Monsignor Raymond Kirk, San Diego's Society for the Propagation of the Faith director. "I had been taking people to Ecuador and Peru," Kirk recalls. "Then I began to think, 'Wouldn't it be nice if San Diego people could experience mission a half-hour from home?'"

He contacted the Buresons, who were finishing their three-year mission assignment in El Salvador. Having themselves left successful business careers in La Jolla, Calif., to serve the poor overseas, they were delighted to lead others to mission. With four Mexican-American diocesan staff members, the Buresons designed a program that includes a preparation seminar and follow-up reflection, with a trip to Tijuana as the centerpiece. Since January 2001 more than 200 San Diegans have participated.

Two or three times a month Nancy and Dick lead a group through the border station turnstiles from San Diego to Tijuana. There they board a 12-seat van driven by Gilberto Martínez, a Scalabrini lay missioner, who serves as their guide. Today his passengers are five San Diego church leaders and two maryknoll journalists.

Their first stop is a craggy beach, where a 12-foot-high scrap metal wall begins in the Pacific Ocean 100 yards from shore and extends east for 66 miles into the mountains and deserts. The U.S. Immigration and Naturalization Service built the wall in 1994 as part of its stepped-up border security strategy known as Operation Gatekeeper. On the wall a local advocacy group has placed a message that, despite missing letters, loudly proclaims: Alto a Guardian (Stop Gatekeeper). The letters contain the names and symbolic skulls of hundreds of people who have died trying to circumvent the wall in California. Against this backdrop, Dick reads the Gospel story of the rich man and Lazarus (Luke 16:19-31), which indicts those who ignore the needy at their door.

The travelers try to reconcile their country's right to protect its borders with Jesus' command to welcome the stranger. "There are no easy answers," says Nancy. She and Dick present the Church's perspective and their own experiences, such as a conversation they had with a Border Patrol supervisor. "He said his mentality was to enforce the law but he has come to realize 95 percent of people sneaking across the border are just looking for a way to support their family," says Dick. "He told us, 'If I were born in Mexico, I'd probably do the same.'" As the van lumbers along the dusty, unpaved roads, the visitors too begin to see why people leave Mexico. They will also see what others are doing to help them stay.

Get the whole story in the pages of Maryknoll Magazine.
To receive your trial subscription, please e-mail your Name, Address to egiordano@maryknoll.org. Please type "Web Sub" in the subject line.

To support Maryknoll's work with the world's most vulnerable people
AFSC - Palestine
In 1949, because of the experience AFSC gained in helping to resettle hundreds of thousands of refugees and displaced persons following World War II, the United Nations asked the Committee to organize relief efforts for Palestinian Arab refugees coming into the Gaza Strip. This continued until the United Nations Relief Works Agency began its operations on May 1, 1950. After 1950, AFSC staff began work on agricultural development projects in Palestinian villages and with internally displaced Palestinians. Since 1968, AFSC's community-based work has promoted dialogue and the rights of Palestinians. In addition, AFSC has established a child education program in Gaza and a legal aid center in Jerusalem for Palestinians living under Israeli occupation. Today, the programs in Palestine focus on long-term youth development and advocacy through the Quaker Palestine Youth Program (QPYP) and to provide emergency relief and material assistance through the Relief and Reconstruction Program.
The Quaker Palestine Youth Program (QPYP)
Since its establishment in 1996, the Quaker Palestine Youth Program (QPYP) has worked closely with local NGOs, educational institutions, international organizations and Palestinian Ministries in the West Bank and Gaza Strip to enhance opportunities for marginalized Palestinian youth. It is managed through AFSCs Ramallah and Gaza offices with support from the Middle East Regional Office. Following extensive networking and assessment in 2001, the QPYP is now aimed at building the capacity of youth NGOs by providing technical assistance to NGO leaders and their youth members by facilitating networking and cooperation among NGOs, and by sponsoring exchanges and conferences to bring NGO representatives and other youth from Gaza and the West Bank in contact with related groups in the region. Throughout its support of several projects in Gaza and the West Bank, the QPYP embraces, in partnership with youth NGOs and volunteers, the following themes: heritage and environment conservation, community renewal, capacity building through training in skills development, public speaking and international networking by youth, advocacy and application of technology to help overcome special needs.
Relief and Reconstruction Program
The Relief and Reconstruction Program is coordinated by the Middle East Regional Office with support from AFSCs Emergency and Material Assistance Program (EMAP) and the Peace Building Unit in the United States.
The Youth and Reconstruction Program was implemented in 2002 as a response to Israeli invasions into Palestinian towns and villages. The project involves youth from the community in the reconstruction process as a means of restoring their hope and channeling their energy into constructive action. In cooperation with a newly established group in Ramallah called Ilna (Arabic for Ours), the AFSC and youth from the community have reconstructed 3 houses to date. In the United States, work was concentrated on building awareness of the situation and fundraising for reconstruction through emergency appeals.
The Plantation of Seedlings in Sites Threatened by Confiscation Project aims to improve the income of approximately 60 Palestinian families in the Salfeet and Qalqiliya governorates by cultivating 400 dunums of agricultural land with productive seedlings. The project involves youth volunteers.
This Week's Lay Missioners Feature
Living and Serving in the World's Newest Nation
Lay Missioners Eileen and Bill Velicky share their faith and skills with the people of East Timor.

Oct 02, 2003 - Eileen and Bill are both trained to work with the disabled. Eileen is a physical therapist and Bill is a designer of artificial limbs. Their life together has been a journey of faith, one that now brings them to East Timor, a small island in the Indian Ocean.
What drew you to mission and what made you choose the Maryknoll Mission Association of the Faithful?
Eileen's first experience overseas was with Catholic Relief Services in 1981. She worked in a refugee camp in Thailand with people who had fled the terrors of the Cambodian killing fields. After we were married in 1986 we often talked about serving people overseas together. Eventually we felt called to join Maryknoll in 1992 and went to Mwanza, Tanzania, and worked together in a government hospital, along with other Maryknollers.

It was a challenging and wonderful experience, sharing our skills in the field of rehabilitation at Bugando Hospital in the city of Mwanza. After finishing our contract we returned to the United States for two years before again feeling called to mission overseas.

How did you find your current ministry?
In 1999 we went to Cambodia with the American Friends Service Committee. We were attracted to the work they were doing at the Cambodian School for Prosthetics and Orthotics and we enjoyed three years there in teaching and administration. We also were brought back into close contact with Maryknollers and felt called back to Maryknoll because of their commitment to following Christ and to community, prayer and service to the poorest of the poor.

We're very attracted to East Timor because of the great hope we sensed there during our visit in November of 2001. After a long history of oppression the people finally have independence and they are extremely motivated to create a bright future for their country. We want to be a part of that. And we want to be a part of the close community that has grown around the Maryknoll Sisters, lay missioners and parishioners of Alieu.

So... were back with Maryknoll in East Timor! It's an exciting and hopeful time to be here and help the people build their new nation.

How has being a lay missioner impacted your life?
Although we have ours skills as rehabilitation professionals to share in mission, we feel that our greatest gift is the gift of our faith. Jesus' message of love is the most important focus in our lives and we hope to share that message whether it involves helping handicapped people cope better with their disabilities or simply being present in community and accompanying people in their suffering.

What is it like living and working with other Maryknollers?
We enjoy our work with people with disabilities and we are blessed to be able to work, live and pray together with a close community of Maryknoll Sisters, other lay missioners and a Maryknoll priest.

What advice would you give to someone considering a program like Maryknoll?
Pray about your decision. If you are truly called and meant to be in mission overseas, God will somehow let you know so that you feel comfortable with your decision. Mission overseas is not for everybody. We are all called to mission but many times that mission is doing your work right at home. We need to follow God's calling and not our own plan.
The Catholic Worker in Arizona
Welcome to Maggie's Place, a house of hospitality for pregnant women that are alone or on the streets. The mission of Maggie's Place is two-fold. First, Maggie's Place provides for the immediate physical and emotional needs of our guests by providing things such as shelter, food, clothing, transportation and a supportive community. Second, Maggie's Place connects our guests to appropriate agencies and resources including prenatal care, health insurance, low-cost housing, education programs, etc.
Homelessness and/or crisis situations involve poor nutrition, lack of sleep, unsafe and inconsistent environments, inadequate health care, and lack of a support network. In totality, these elements put women in these situations at very high-risk during pregnancy. Maggie's Place provides nutritious food, a consistent, restful environment, connections to health care, and a strong support network. During the stay of our guests (which will last through pregnancy and up to six months after the birth of the child), our objective is to improve the overall health of mother and child. Maggie's Place will provide the knowledge of resources, a stable environment, and an encouraging community to assist our guests in meeting their self-identified goals. For some women, the successes will be basic (i.e. scheduling their own appointment with a physician and calling the health insurance plan for a ride). For some women, the successes may be of bigger dimensions (i.e. securing a full-time job and locating appropriate child care.) The goals and objectives of Maggie's Place will be dependent on the self-identified goals and objectives of our guests.
Maggie's Place uses the term "house of hospitality" over "shelter" for a variety of reasons. First, we think of this project fundamentally as creating a home. While we recognize and value the importance of maintaining the professionalism of a social service agency, we seek to create an environment that is far from sterile and impersonal. Second, both staff and guests will live in community within the house. The staff members are committed to learning from, celebrating with, and most fundamentally, living with the women that we will join the Maggie's Place community as guests. We hope that in significant ways we are able to break down some of the boundaries that hierarchical relationships create. Finally, we think of the ideal of offering hospitality as an empowering concept. Maggie's Place is not solely about "providing services"; by creating a supportive community, we seek to challenge women to identify their goals, to pursue connections that can assist them, and to take strides toward personal growth.
Bon Secours Volunteer Ministry Program
1525 Marriottsville Road
Marriottsville, MD 21104 USA
Tel:
410-442-5519410-442-1320 ext. 227
Fax:
410-442-1394
Email(s):
Eileen_Kiefer@bshsi.com
Web:
bsvm.com
Director(s):
Eileen Kiefer
Contact Person(s):
Eileen Kiefer
Program
Bon Secours volunteers are committed to compassionate care for those in need. Bon Secours means "good help". Volunteers provide good help by offering direct service to the poor and sick in inner cities and to rural migrant workers. Volunteer service is based on compassion, liberation, and healing. Our program is sponsored by the Sisters of Bon Secours.
Geographic Area Description:
Baltimore, MD; Detroit, MI; Richmond, VA; Hampton Roads, VA; and Arcadia, FL
Term Of Service Description:
One year (renewable)
Personnel Needed:
Individuals who wish to serve in case management, domestic violence, pastoral care ministries, social workers, after school programs, counseling, tutoring, RN's & LPN's, health care workers, school/parish nursing, community outreach, Hispanic ministries. Placements are flexible to meet an individual's interest and skills.
Age Description:
21 years of age and older
Requirements:
Men and women with no dependents who are motivated by an open and apostolic spirit. Desire to serve in health care and social service oppportunities. Willingness to live in lay volunteer community. College degree or work experience.
Benefits:
Room and board, stipend, health insurance, orientation and 2 retreats. Student loan deferment.
Application Deadline:
April 30. Applications accepted later if positions available
Date Program Begins:
Last week of August
Additional Comments: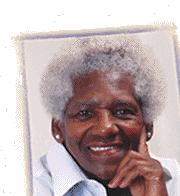 LIGHT ONE CANDLE!
This long-term shelter is a place for women and children (HIV positive welcome) who want to rebuild their lives. Its run and maintained by its residents. Besides providing food and clothing, we help tenants access existing resources like counseling, education, and social services offered by others in our community. Men are referred to other centers.

If you are interested in taking part in any of our programs, please contact us at 410.563.2749.
This ongoing program helps the needy obtain furniture, appliances, and home furnishings at no cost. The needy shop at our warehouse store, at 2437 West Baltimore Street, and take immediate delivery. Hundreds of families have benefited from this program.

The success of the Furniture Bank is a credit to the generosity of people like you who donate good furniture and appliances that are in working condition.

To make a donation, please contact us at 410.563.2749.

Ever since Bea was diagnosed with breast cancer, she's become more concerned about the many men, women, and children who aren't receiving proper medical care.

Our goal is to reduce the rate of cancer, diabetes, heart disease, and tuberculosis by promoting awareness and prevention education. Bea felt lumps in her breast many years before she ever went to a doctor for an examination and treatment. We believe easy access to health screenings, without an appointment, is essential. We're working with more than two dozen community partners to get the center going.

No treatment will occur at our facility. Volunteers and staff members will provide information and support. Once in full operation, we expect to offer transportation so those in need can get to local hospitals, doctors, and to our center.

Planning for the center's creation has been in the works for months. Its site is the historic Greater Baltimore Medical Center building at 1017 East Baltimore Street.

The Center's Official Grand Opening will be in September. Work is being done now to renovate, stock and staff the Center. Much still remains to be done. Your donations are desperately needed in making this much needed center a reality.

Remember- Early Detection + Treatment = Life
This program helps make low-cost housing available to homeless families. We received 22 donated homes and are in the process of renovating them so more Baltimore families have a place to call home. If you'd like to donate a house or want details about the program, call us at410-563-2794. When we qualify a recipient, we make sure they possess the desire to maintain the property as well as the ability to pay property taxes and utility bills.

The program's success is dependent upon volunteers who perform necessary renovations and others willing to donate everything from nails and plywood to electrical supplies, drywall, and money to help turn every house into a home.

Bea Gaddy Day

Oct 3, 2003 12:35 pm US/Eastern
Baltimore is celebrating the 2nd annual observance of Bea Gaddy Day. Bea Gaddy was a tireless advocate for Baltimore's homeless & poor. She devoted her entire adult life to providing shelter for the homeless and feeding the hungry at her shelter. Each year Bea's annual thanksgiving day feast provided free meals with all the trimmings for thousands of city dwellers who would have otherwise gone without. Gaddy was serving as a Baltimore City Council woman when she died of breast cancer two years ago today.
If you want to donate food for the homeless to celebrate Bea Gaddy Day you can drop off donations at Baltimore City Hall, the Great Blacks in Wax Museum at 1649 E. North Ave., any Baltimore city fire station, any Safeway or SuperFresh supermarket, or more than 100 other locations. For more details, visit www.baltimorecitycouncil.com.
Women who want information on the free mammogram cancer tests should call 410-225-7019 or 410-328-4673.
Men interested in free prostate cancer screenings should go to Urban Medical Institute, 2600 Liberty Heights Avenue, between 2 p.m. and 5 p.m.